Cooper Bernard Walker A Lawton The 1st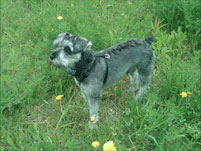 Security & Public Relations Officer
Ourtaxs.com … We take out the "e" to make things a little less taxing. 
Quality Tax & Accounting Service
We have prepared personal and small business taxes since 1986. We have been electronic filing returns since 1989. We also offer year round accounting services. Quality Tax & Accounting Service has earned an excellent reputation over the past 33 years for our expedient and reliable service and expertise in the industry. Through our painstaking attention to detail, prompt response time, convenient hours of operation, location and competitive rates we maintain a satisfied clientele from all walks of life, both private and commercial across the United States. We pride ourselves in confidential and private service to the public. We hope you will offer us the opportunity to be of service to you . . .
 Quality Tax & Accounting Service 
440 Lakeview Road
Walling, TN 38587
Phone: 931-657-3249
Fax: 931-657-0058
E-mail:
Office Hours By Appointment Only
Payroll Forms for Wisconsin Employers